Making these wrapped cord bracelets is such a relaxing way to spend some time. I've been beading for a couple of years now....but so far these have been my favorite thing to make. I must have a dozen of them (or more) now....pretty much one to go with just about any outfit.
So I don't really need more, but I can't stop ;) Brett says I should start selling them...LOL. However, I not sure that I want to turn a hobby into a job. I did that once before with photography!
Anyhow, here are a few of the most recent ones I've made. These square beads (called Tila) are new to me, and I really like the look a lot!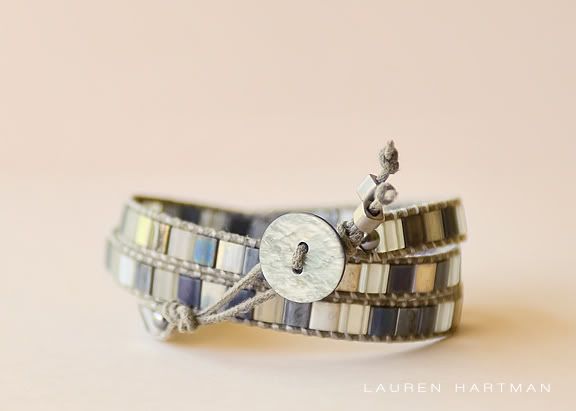 This one I made with just random beads left over from other projects. It doesn't "sit up" nicely for photographs, but it looks good on, trust me ;)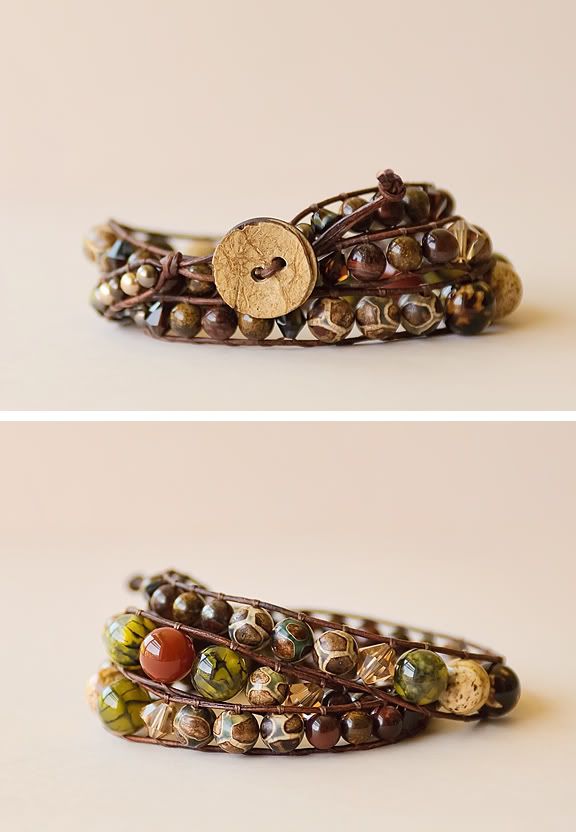 Love this one, so light and bright...perfect for the summer!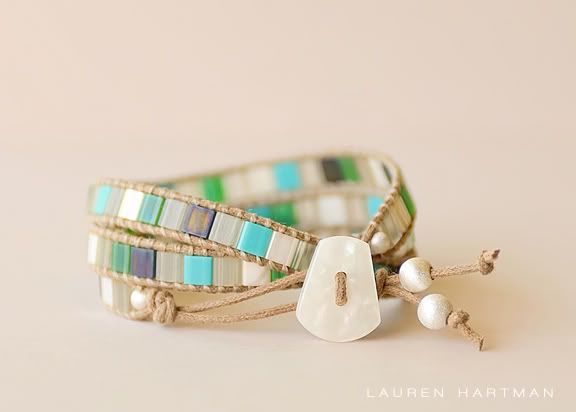 Another made with leftover beads of varying sizes. I'm not a huge fan of the button I used though, so I may end up taking it apart and redoing it with a different button:
I get compliments on this one nearly every time I wear it. It's subtle, but I sprinkled in a few Swarovski crystals here and there to give it just a little sparkle: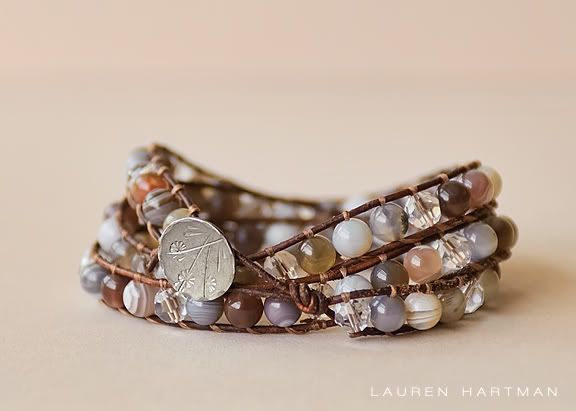 I adore these stones. I can't recall what they are, but they are so pretty in real life!
Ok, last one ;)