I've been debating going to a full frame camera for a couple of years. On a whim on Friday (and with Brett's encouragement) I decided to rent one to see what I really thought of it. Ok, not SO much on a whim. B & H finally had them back in stock, so I thought rather than continuing to have the debate with myself, I ought to find out once and for all how I felt about it.
At first I loved it. LOVED IT. I was surprised how quickly and easily I was able to adjust to shooting macros with it. And the bokeh - gorgeous. Then I decided to deliberately see how it handles high ISOs. OH MY GOSH. I've never seen anything like it. What noise there is is teeny tiny, and grainy. NOT the horrible weird color noise. Amazing.
Then came the realization that unless I swap to DX mode on the camera (and give up over half the MP) my favorite vacation lens, the 18-200VR was worthless. So. I decided not to do it after all. That was Saturday night.
Late Sunday afternoon I pulled the camera out again and played. And I fell in love all over again. I wrestled with myself until about 9pm that night, then logged onto B & H to order it and guess what? You snooze, you lose. They were sold out again!
A few pictures from my weekend with it.
My extremely patient husband: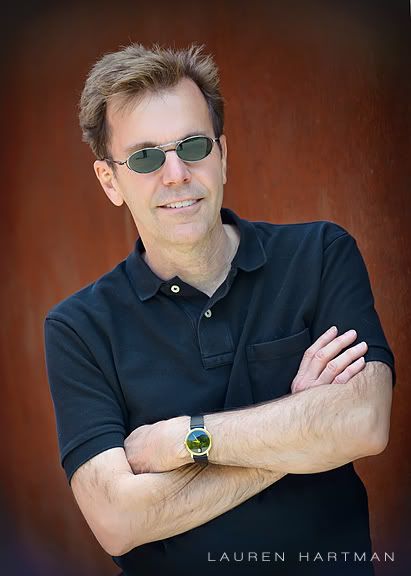 Princess H. And no, I didn't do anything to her eyes. She has amazing blue eyes, then I had a blue shirt on, and she was surrounded by greenery (as evidenced by the color cast all over the place that I didn't bother removing):
Happy cruisers leaving Seattle on their way to Alaska. Wish I was going with them: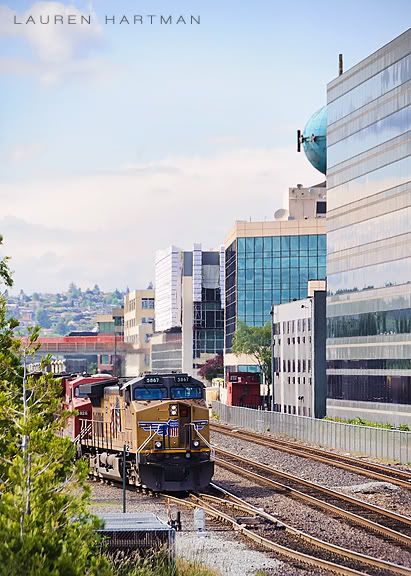 And a couple of macros shot at high ISOs. The first at 1600. Honestly, I'd have no qualms about printing this large and hanging it, the ISO handling is that good.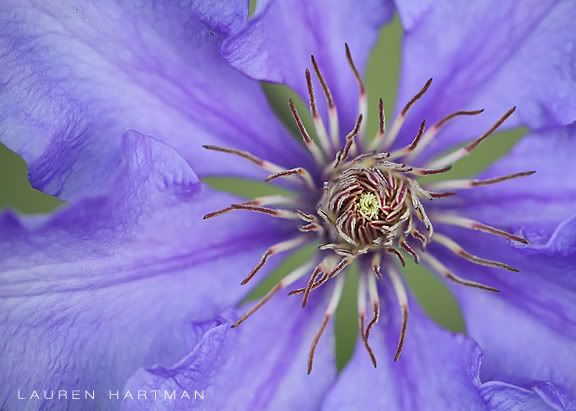 1250:
I took some inside at 2500 and 3200 and if they weren't total throw-away shots I'd post them.
I returned it to Glazers on Monday morning, and figured I'd wait until B & H got it back in again since I didn't want to pay our 9.6% sales tax. However, when I mentioned to the rental guy that I was trying it out to decide whether to buy, he told me that if I bought one my rental fee would go towards the purchase price. That nearly made the sales tax a "wash," so I headed over to their retail store and did it. I am now the proud owner of a full frame camera. WOOT! I cannot wait to play. Next thing I'm renting is the 200mm micro. From what I've heard, that lens on a D700 is like being in macro heaven ;)