On the road to Charleston we made a couple of stops. The first was at Beaufort, SC. What a cute little town! Unfortunately, we made the stop on a Sunday morning, and not much was open. We wandered around a bit, then had a lovely lunch next to the water (I tried Chili-Cheese Fries for the first time...yum).
Three shots of the same gate. I've never seen a Menorah gate: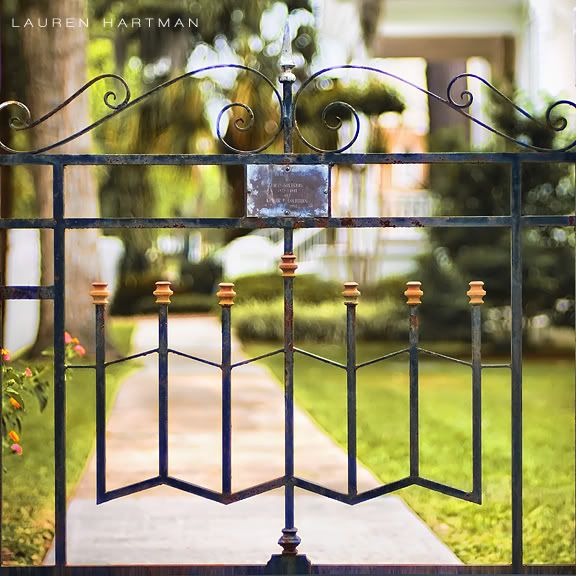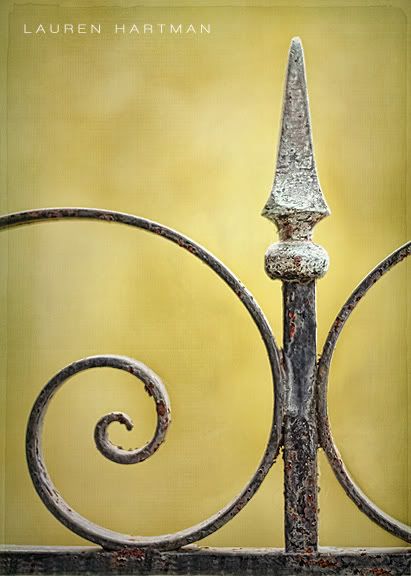 Oh, the trees. They are amazing! I wish I had had a wide enough lens to get this whole thing. The trunk is way over to the right, on the other side of the drive. So stunning!
Speaking of trees, I've never seen a sign on a tree stretching over a roadway before:
And speaking of signs, this one hits close to home for me because, well.....yes...I am: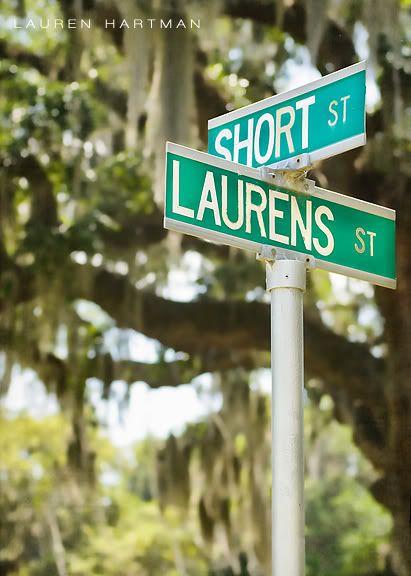 And lookie what else we found....another horse!