Just wanted to be sure I love it, and I do. I didn't get a chance to play with it until the weekend though, and it's still awfully windy out so not much in the way of macros. BUMMER. It's a perfect time of year to be shooting them!
Misses H and V:
I had some concerns about sharpness, so I reset the camera to factory settings and pulled out my macro (sharpest lens in the bag) and snapped a shot of Brett. He was even kind enough to remove his glasses so I could really see what was going on. As you can see, not a problem. I obviously messed something up in custom settings prior to that.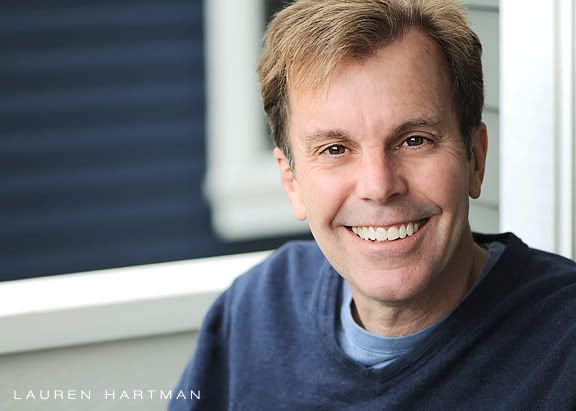 Speaking of Brett. I was going to sell my D300 to help offset the new camera, but lo and behold, he has decided that he wants to try to learn photography :). He's most interested in landscapes, so Sunday we went off to Gasworks Park and the Locks. Little did I know until late in the day that he had been shooting aperture priority all day :O. Yeah, we gotta work on that!
Anyhow, a couple of mine from Gasworks:
This guy was struggling with his kite, while it's been breezy the last few weeks, it's ot a steady wind, so not the best for kite flying. I ended up chatting with him for a few minutes and emailed him some of the photos I took. Hope he likes them!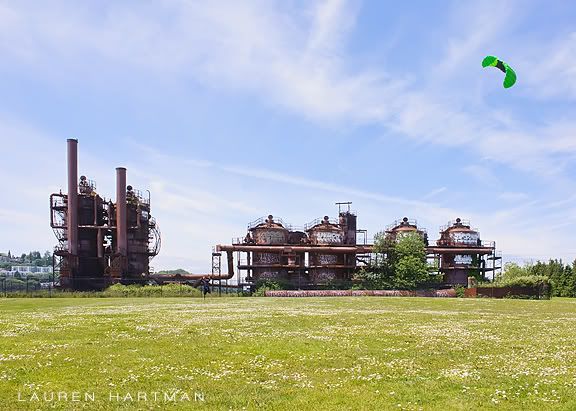 One little macro from a sheltered from the wind area at the Locks: