Yep, just random pics from the Historic District of Savannah:
No, we're not morbid, however we did briefly stop by another cemetery, this one is right in the middle of Savannah (I can't recall the name off hand). This gravestone stuck with me. In case you have a hard time reading it, it says that Anne died a few days after the birth of her
15th child,
at age 41 in 1793.
Since my Brother in Law's name is Gordon, I had to shoot this street sign ;)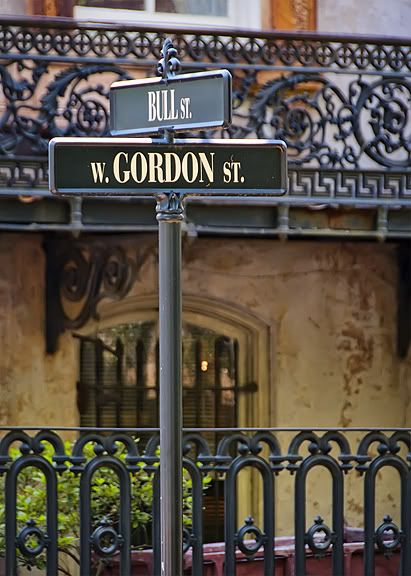 I have a thing about doors, and doorknobs.....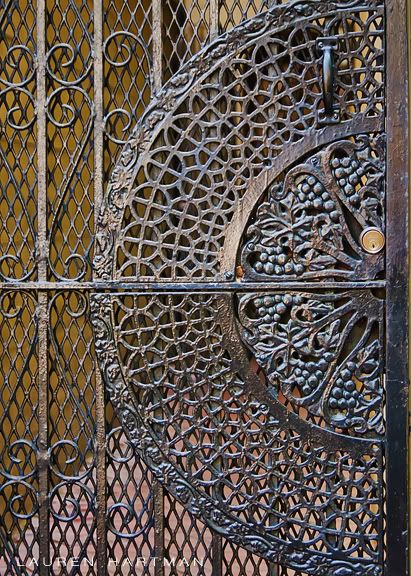 Speaking of which, this church door has NO doorknobs. I guess you need to know the secret knock to get in!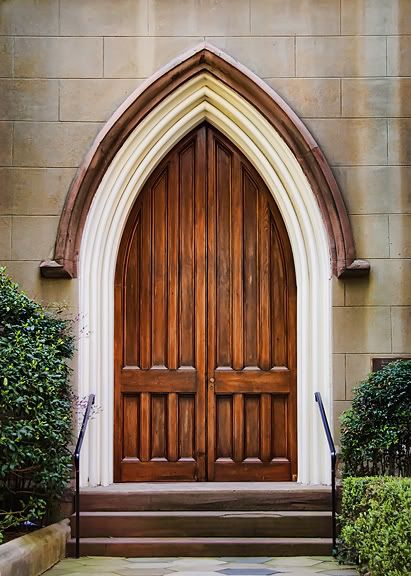 The ceiling of Saint John the Baptist Church: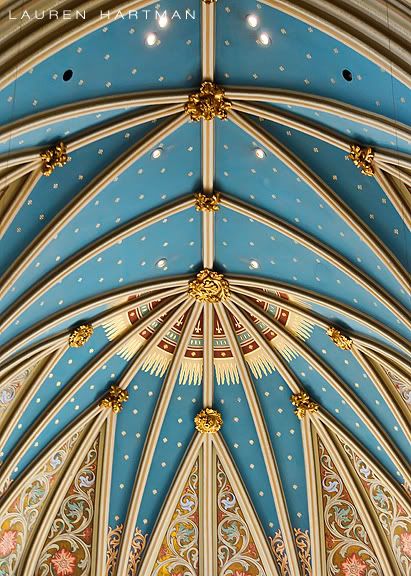 The steeple of the First Presbyterian Church, where the feather dropped in the movie Forrest Gump. Apparently I am the only person who has visited Savannah and has NOT seen the movie. I think I ought to ask Brett to add it to his Netflix queue!
Peeking through the gate into someone's lovely backyard:
One of the 22 squares in Savannah. I love how the city was laid out around them!