One of my favorite places on the trip was visiting
BONAVENTURE CEMETERY
. We had planned on going in the late afternoon and shooting until dusk. Alas, the cemetery closes promptly at 5pm, so those plans were foiled! We arrived in the mid-afternoon and shot in the blinding sun until they booted us out at closing.
Boy, I tell you, Christians really know how to do up a grave site beautifully! There are tons of gorgeous statues, crosses, and gravestones. It's a very romantic cemetery - I know, it's odd to say that, but it's true!
We enjoyed ourselves so much that we stopped back by a couple days later. I'll post those photos another day.
Gracie Watson was a 6 year old who died of pneumonia. Supposedly her ghost haunts the cemetery. With all the distractions around her, I wanted to shoot her with the lensbaby to try and minimize them. Unfortunately, I am still working on getting better with it, so my focus was off a bit. Grrrrr. I tell you, I love that lens EXCEPT for the fact that the focus is manual. Between bending it to get the "sweet spot" where you want it, then focusing, it sure is a challenge!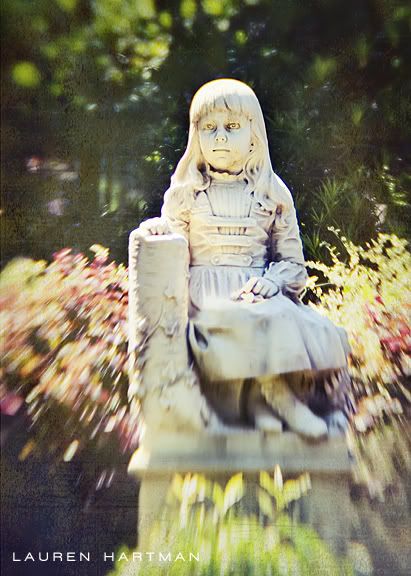 Just some details with the lensbaby: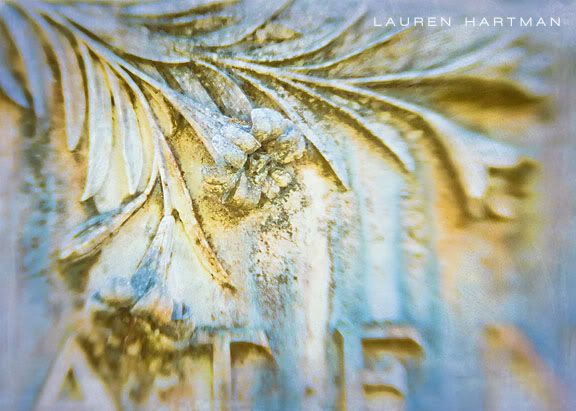 There were all sorts of sweet things left at the graves, including this little cherub:
We meandered over to the Jewish area, we are much more austere when it comes to grave markers!
I adored the doors on this small family mausoleum: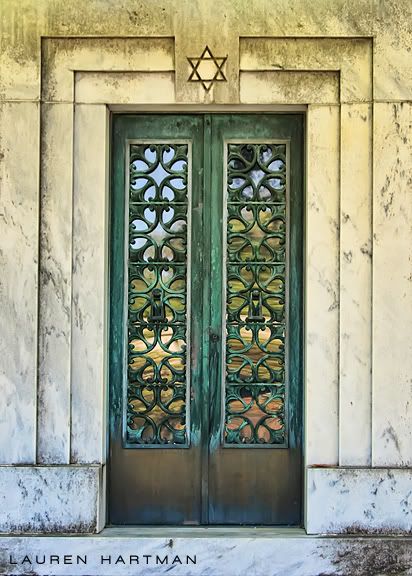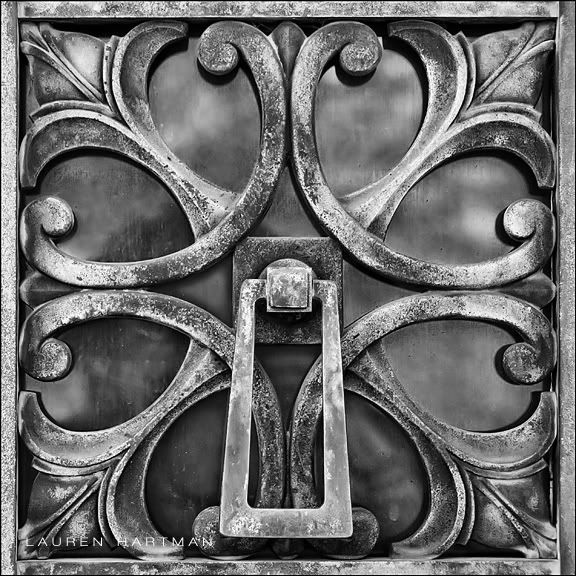 The custom for Jews is to leave a stone on the grave when visiting. We don't do flowers, and if you ever attend a Jewish funeral you will notice that the lack of them: