Snow Day - check
Beading - check
Photography (with the Lensbaby) - check
It's a good day :)
Many of you have seen these Wrapped Cord Bracelets all over the internet. Some of them sell for upwards of $200 and more. When I saw the directions, I knew they could'nt be that hard to make, so I headed over to my local bead shop and picked up some inexpensive supplies for my first try. I used 6mm Red Creek Jasper, 1.5mm waxed cotton cord, size D beading thread, and an inexpensive pewter button.
You can find great directions at the Fusion Beads website - which happens to be my local bead shop:
FUSION BEADS.
Just look under "Beading Techniques."
I had hoped to make it a 5 wrap, but ended up a little shy of beads so it wraps 4 times. Very easy to make, a little time consuming but a relaxing activity that doesn't take much thought. I can't wait to find some amazing buttons for closures, and some new beads for my next one!
And of course since the Lensbaby is still new(ish) to me, I had to use it for shooting the photos :)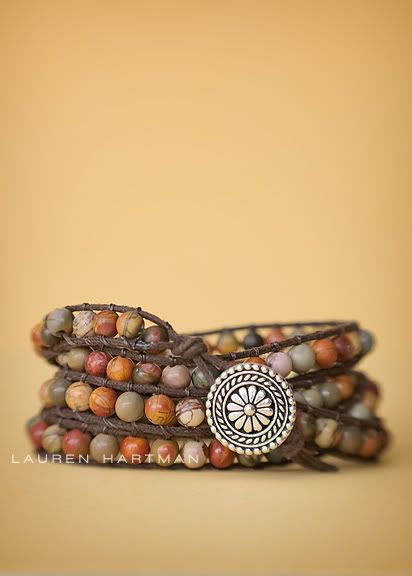 and because it wouldn't be a post without me macroing something: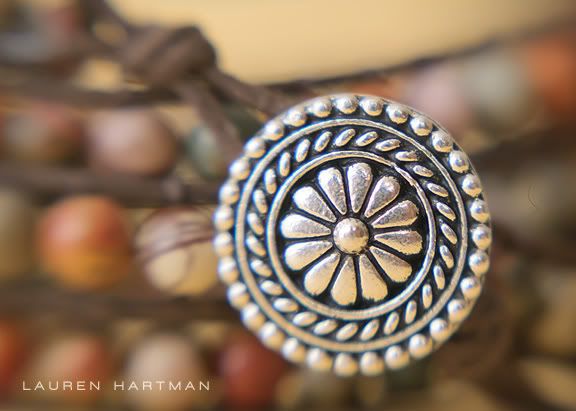 And so you can see what it kind of looks like when it's just hanging around: