I was lucky enough to photograph this little cutie pie when he was just a few weeks old, now he's just celebrated his first birthday and has changed so much! He is a busy little boy (keeping mom on her toes for sure), and so sweet and content.
September this year has just been a lousy month weather wise, so this session was rescheduled a couple of times due to rain. We finally got a dry, but very dark morning for shooting, it was so dark I was driving to the park with my head lights on! Thank goodness for a camera which handles high ISOs well :)
Isn't he just the sweetest thing: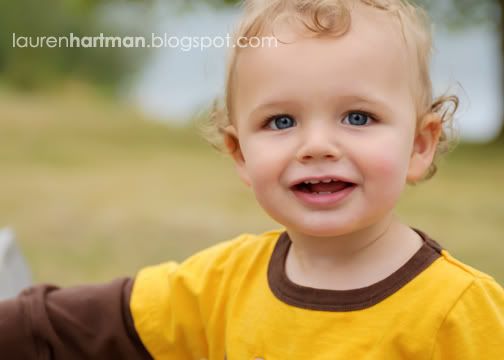 On a more personal note. I cannot believe it's been 3 months since I've posted to the blog! It's been on heck of a summer, my sincerest apologies! In the coming months you will find me posting more macros/florals, and less portraiture. Due to some circumstances I'm finding that I need to limit the number and types of sessions I book. Do contact me soon if you'd like to book an outdoor session with your child/children this fall, as the fall months go by so quickly!