...and I hope to be more regular about updating my blog. The last 6 months have been very hectic.
We are now moved, and we just got back from helping C get settled into his new school, so things should quiet down a bit now.
I loved our trip to Ann Arbor. What a nice town and the campus is absolutely GORGEOUS! I would love to wander around and take some headshots there. The old buildings (especially the Law Quad) with all their texture coupled with some nice overhangs to keep the weather off of people would make the ideal backdrops. Maybe when we go back to visit in the spring I'll be able to talk C or some of his friends into modeling for me.
There were some specific shots that were meaningful to both C and me, and we had to shoot them when we could (rather than when I would have liked to), so I had to deal with full-on sun for a lot of them, even using my flash only softened the light minimally.
Anyhow, a few random snaps from our visit to campus...I'm sure there will be more to come :)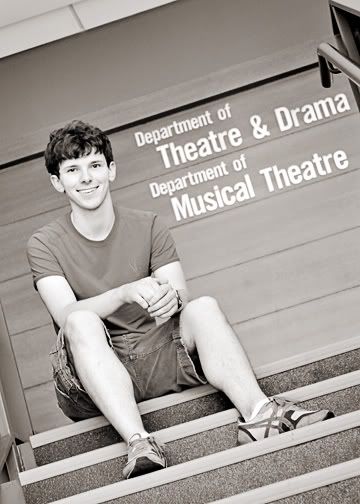 "Mom, make sure you can read what my shirt says!" He was SO excited to get it!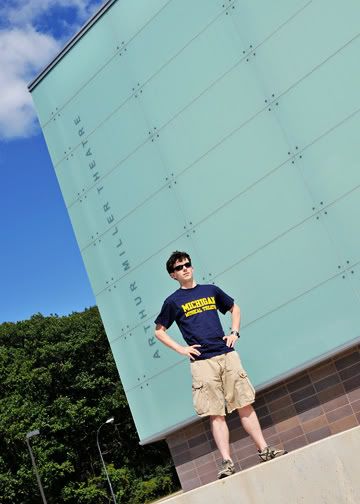 I love how HAPPY he was to finally be there!
One of the buildings that he'll spend a lot of his time in is very new. The light in there is amazing. He's inside in this photo and in front of him is a wall of windows that wraps around in a "L" shape one whole side of the building. Even in the dark winter months I think it will be a light and happy space to be in.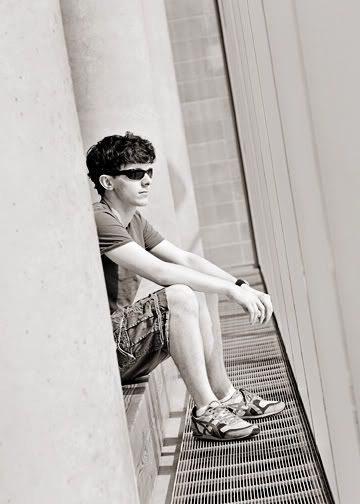 Doing what he does SO well...talk on the phone (or text) ;) The kids in this program (there are only 25) "found" each other on Facebook right after they were accepted last winter/spring and many have already become close friends. Here he is talking to one of the girls who arrived at campus the day B and I left. I love this resource for the kids, how cool is it to know your classmates before even arriving?!? And yes, I know my colors are wonky. I ran an action on it (which I very rarely do) and am too lazy to go back and fix it for now!
Ok, I just realized I tilted every single one or these pics. What's up with that? It is so unlike me, usually it's just one of two!