Seriously.
Last January I bought the Tamron 28-70 2.8. I knew that some people had issues with the lens, but I decided to hope to get a good copy of it and save $$$ over the Nikon equivalent. Well, I got a lemon, and could not get a sharp picture if my life depended on it. You can see some of my test shots on my blog here on the Jan 16 and Jan 20 entries:
http://michymphotography.blogspot.com/2007_01_14_archive.html
Luckily I purchased it locally so I was able to return it no questions asked.
So I've known the Nikon version of this lens was the "one" I wanted ever since then. I finally scraped up enough $$$ for it recently, and on a whim I decided to check ebay before I bought it new. Sure enough, there was one for sale, and after emailing with the seller a couple of times I felt confident enough about it's condition (and him) to bid on it. I was so thrilled to be the winning bidder, however I was then so disappointed that it did not meet the reserve he had on it. Imagine how excited I was when he emailed me and offered it to me at my bid :)
It FINALLY arrived last night, so I took it for a quick test spin today. It's cold and a bit windy out, so I didn't last long, but I am beside myself with happiness as to how it's performing so far! This puppy is sharp, sharp, sharp! I know people complain about the size and weight of this lens, but honestly I am so used to having my huge and heavy macro on my camera that I don't even notice.
ANYHOW. On to the test shots. Most, if not all of these were shot at 400 ISO and above. I think all are at F/2.8. It's just THAT gray out today :( No editing to these, just a sharpen for web. This lens is fantastic with color, almost as good as my macro is! This was totally worth the long wait.
Tormented the cat again as she relaxed near the window:
and a 100% crop of her eye. Look at this!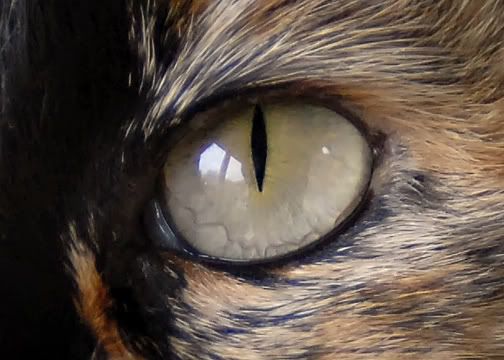 And of course a couple of flower pics. I can't believe in 35 degree weather we actually have stuff blooming: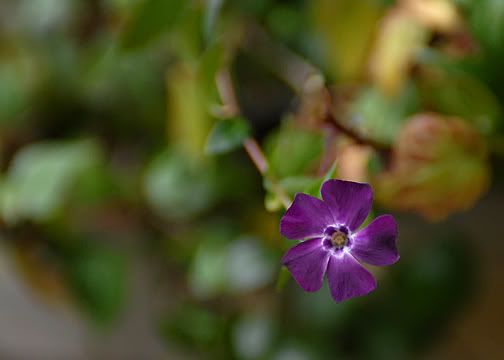 B is out of town, so I'll have to wait a few days to really try it out on people. I got literally 1 minute with C when he got home this afternoon before he needed to buckle down on submitting some of his college aps that are due tomorrow. The light was fading fast so my ISO on this next one was about 800, ugh! This was edited a little bit.
ALL that said, I am SO happy to have a good "walk around" zoom now, and I think this is all the sweeter since I had to wait so long for it. Now when I'm out and about doing whatever, I don't need to bring 3 different lenses with me, woo hoo! It's going to be great when we travel as well!