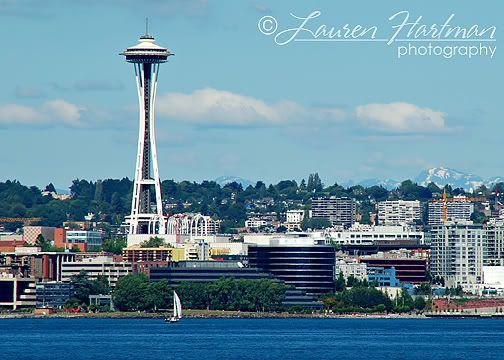 During those 6 months of gray and rainy weather, it's easy forget why we live in Seattle. Days like today are the reason why! It was 75 degrees, and just gorgeous out today. Brett and I have been very preoccupied with getting my business off the ground the last while, so today we totally played hooky, hopped on a ferry, and went to Bainbridge Island for the day. It was absolutely heavenly! We hadn't been there in years. We just walked around the town of Winslow, which is just a short walk from the ferry terminal, had a really good lunch at a little cafe, window shopped a bit, and thoroughly enjoyed each other's company.
On the way back, the ferry had to slow to a crawl to make way for 3 (yes 3) cruise ships leaving port for Alaska. One of these days I would really love to take that cruise!
I did nothing to enhance the colors in these pics, the sky really was THAT blue today!
It's hard to believe that this building in the background (Smith Tower) was the tallest building west of the Mississippi when it was built. It's pretty dinky by today's standards!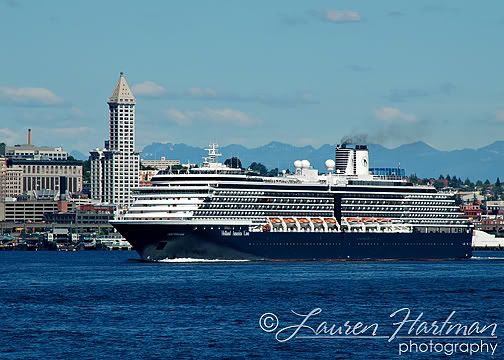 A couple more from the boat: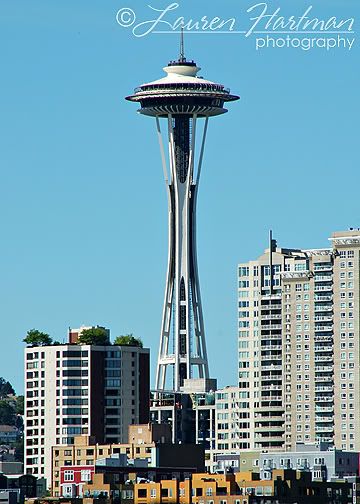 Only took a couple of flower shots in Winslow, nothing of note, but the daylilies are in full bloom around here now, and the colors are always so pretty:
I wish I could run away and play like this every day, it's good for the soul!