Colin made me do it :) When you called earlier and asked if we got any snow, I said no cuz he wanted you to be surprised when you saw this picture. Aren't you sad you missed this fun?!?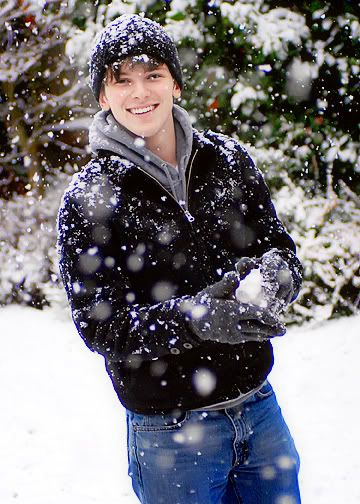 I swear there is nothing better than a snowy day to get both me and C in a good mood! Unfortunately it's supposed to start warming up and turn to rain later tonight. BUMMER. Of course I went no further than the porch, no way I was going to get my camera all wet, it was really coming down!
Hope everyone in this area enjoyed it this afternoon!