Pat and I went out to a dahlia farm this morning, what a great way to while away a few hours! She's great company...I feel very fortunate to have met her, and she is a walking encyclopedia in regards to plants and flowers, seriously! The husband and wife who own the farm are just so nice, and they allowed us to shoot to our heart's content :) I came home with a couple dozen dahlias as well, in all sorts of colors. I'm sure I'll be photographing them over the next few days, so y'all might get a little burned out on them...sorry!
Used my flash for all of these, but I'm not that happy with the way they turned out. I don't know why, but I couldn't seem to get my settings just right today. Tomorrow will be a better day!
Pat pointed out this fly to me, and he just hung around and let us both take his picture. I'm not all that fond of flies, but his colors were awfully nice against the colors of the flower:
Now, if you can believe it, there is a dahlia with my exact name (kinda cool, eh?):
1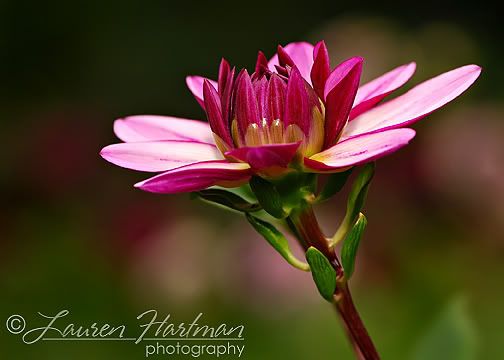 And here's the proof (Michele is even spelled the same way I spell it):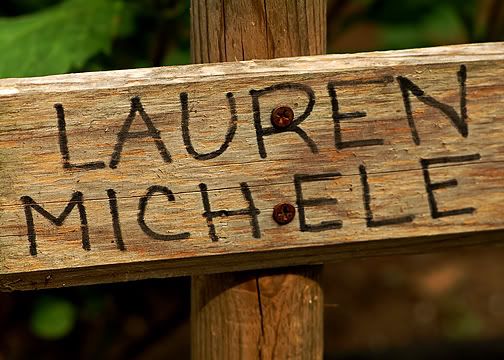 There was one named after Pat's first and middle name as well, hopefully she got a picture of it cuz I have no idea which one it was!
2
I am SOOOO mad at myself on this one, I should have stepped back just an inch or so to get a little more of the flower above and below the middle part:
3
I'll save the others for another day. Thanks for looking!